Teacher introduction
Professor Akihiko FUJIWARA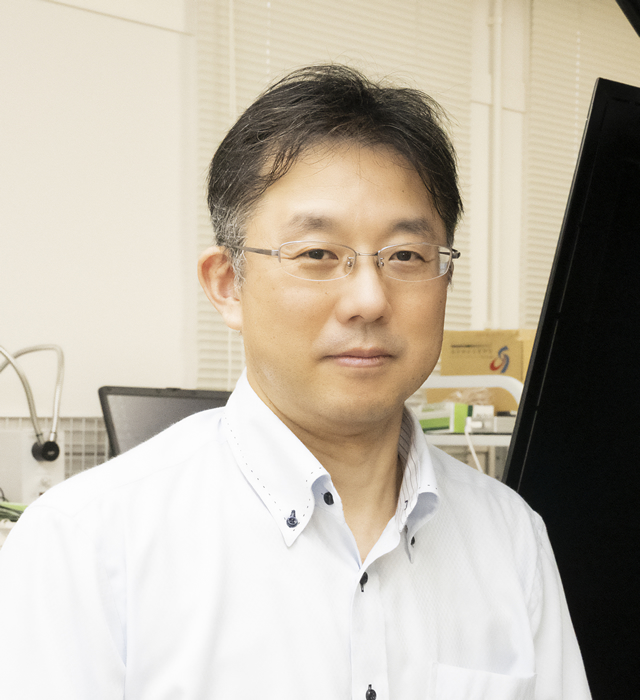 Akihiko FUJIWARA gained his Ph.D in 1995 from Tohoku University in Japan. He worked at Department of Physics in the University of Tokyo as a Research Associate (1995 – 2001), at School of Materials Science in Japan Advanced Institute of Science and Technology (JAIST) as an Associate Professor (2001 – 2010), and at Japan Synchrotron Radiation Research Institute (JASRI/SPring-8) as a Chief Scientist (2010 – 2015). From 2015, he has been a Full Professor at Department of Nanotechnology for Sustainable Energy in Kwansei Gakuin University. Beside the above primary research position, he was a Visiting Professor at Department of Physics in Tohoku University and at JAIST. His main research interests are experimental condensed mattered Physics focusing on semiconductor and battery materials for sustainable development.
Labo Homepage
Materials Science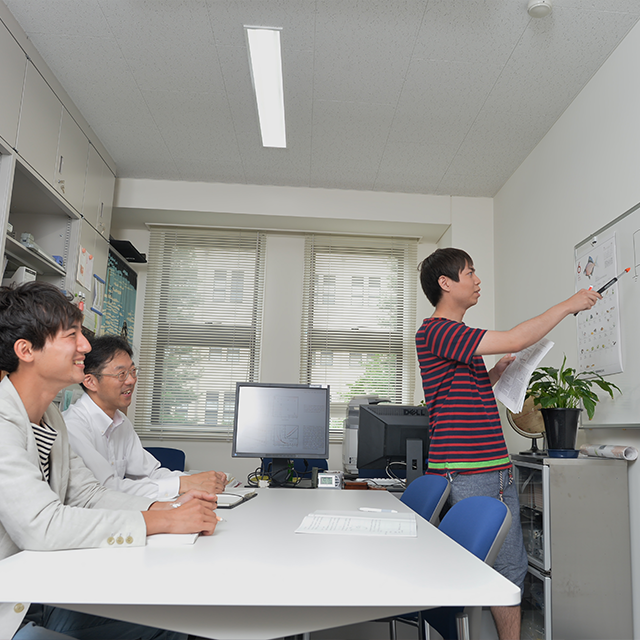 Our research target is to develop high-performance energy-related materials which reduce energy consumption for sustainable development. Current research topics are development of materials for high-capacity lithium ion batteries and low-power electronics. Our distinctive approach is utilization of cutting-edge synchrotron radiation analysis, such as nano-beam diffraction and spectroscopy, which provide guideline for the designing novel materials
Curriculum
Introduction of Nanotechnology for Sustainable Energy
Quantum Mechanics II
Experiments II
Advanced Courses of Nanotechnology for Sustainable Energy
KEYWORD
Materials Science, Condensed Matter Physics, Advanced Synchrotron Radiation Analysis,
Semiconductor Materials, Battery Materials
Theme
Research in details
High-performance energy-related materials are vital for reduction of energy consumption. We aim to develop new materials for this purpose. Current research topics are development of materials for high-capacity lithium ion batteries and low-power electronics. The former is development of organosulfur polymers for cathode materials of lithium ion batteries. The advantages of these polymers are light weight and wide range of valence of sulfur for high capacity. High electric conductivity and high stability are expected by designing appropriate polymer structures. Mechanism of the redox reaction is now investigated for further improvement. The latter is development of an amorphous oxide semiconductor of silicon doped In2O3 (In-Si-O) system. Doping of silicon is essential for stabilization of amorphous structure, directly connected to robustness of device performance. Detailed mechanism of high performance and high stability is now under investigation. Our distinctive approach is utilization of cutting-edge synchrotron radiation analysis, such as nano-beam diffraction and spectroscopy, which provide guideline for the designing novel materials.
List of collaborations
University of Tokyo, Kyoto University, Tohoku University, Okayama University, Japan Advanced Institute of Science and Technology (JAIST), National Institute for Materials Science (NIMS), SPring-8, Polythione Co. Ltd. and so on.
Inside laboratory