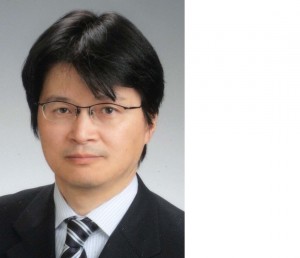 Noboru Ohtani, Ph.D.
Professor of Department of Nanotechnology for Sustainable Energy
Contact address:
2-1 Gakuen, Sanda, Hyogo 669-1337, Japan
Phone: +81-(0)79-565-7611
Key words: silicon carbide, power semiconductor, crystal growth, defect physics
E-mail address: ohtani.noboru★kwansei.ac.jp
(Please replace ★ by @)
Biography:
Noboru Ohtani is Professor of School of Science and Technology and Director of R&D Center for SiC Materials and Processes at Kwansei Gakuin University, Hyogo, Japan. He earned his PhD degree in 1993 from Imperial College London, UK. Prior to joining Kwansei Gakuin University, he was with Advanced Technology Research Laboratories, Nippon Steel Corporation from 1984 to 2008 after graduating from Tokyo Institute of Technology, Japan, where he obtained MSc degree in Physics in 1984. At Nippon Steel Corporation, he was responsible for leading several research projects on semiconductor materials and devices, particularly focusing on silicon carbide (SiC) semiconductor materials. For more than 20 years, he has pioneered and made seminal contributions to the development and manufacturing of large high-quality SiC single crystals and substrates. Because of these outstanding achievements, he received the Japan Institute of Metals (JIM) Technical Development Award in 1997 and Nikkei BP Technology Award in 2008 for his prominent contribution to the development of bulk crystal growth technology of SiC single crystals. Prof. Ohtani has authored, co-authored or edited 1 book, 22 book chapters and more than 130 peer-reviewed technical papers in the field of science and technology of semiconductor materials and devices. He has served as executive and technical program committee members for a number of international conferences related to crystal growth and wide bandgap semiconductors. He also served as an invited guest editor for a Special Issue of IEEE Trans. Electron Devices on "Wide Band-gap Power Semiconductor Devices for Energy Efficiency and Renewable Energy Utilization" and a Focused Issue of The Electrochemical Society (ECS) J. Solid State Sci. and Technol. on "Wide Bandgap Power Semiconductors". He is a co-organizer of a series of ECS symposia "GaN and SiC Power Technologies". He is a member of the Electrochemical Society (ECS), the Japan Society of Applied Physics (JSAP), the Physical Society of Japan (JPS) and the Japanese Association for Crystal Growth (JACG). His current research focuses on crystal growth and defect physics in wide bandgap SiC single crystals with a view to improving the crystal quality.